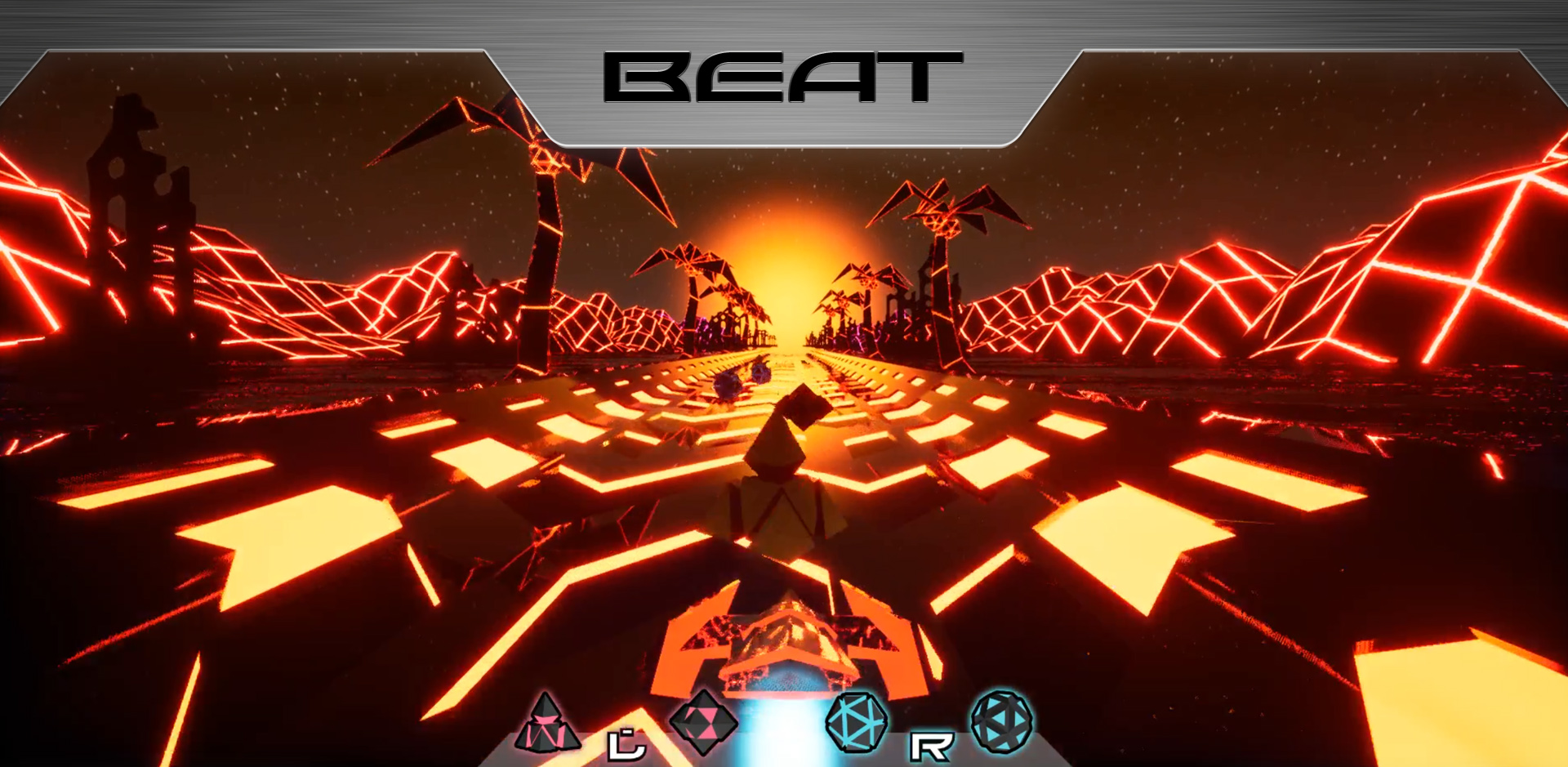 BEAT
Welcome to Beat, the music game that will push your reflex and reaction times to the max.

The goal of the game is to complete this short demo.
To pass through each area you must fill the red bar at the top and press A to proceed to the next area.
Each time you miss a note, this bar will degenerate, if it reaches zero you lose.
Each note requires an input to count as a successful hit. these are classed ad RED and BLUE notes but DONT expect these notes to just come to you, you must use your reflexes to complete it!
PolyGalleon Studios All rights reserved https://polygalleon.itch.io/
Ryan Valdes - Concept and Character Designer, Chief Artist, Music Composer
Sanjay Nadimpally - Chief Unreal Engine Programmer
Eric Wang - UI & Graphic Artist
Download from here - https://polygalleon.itch.io/beat