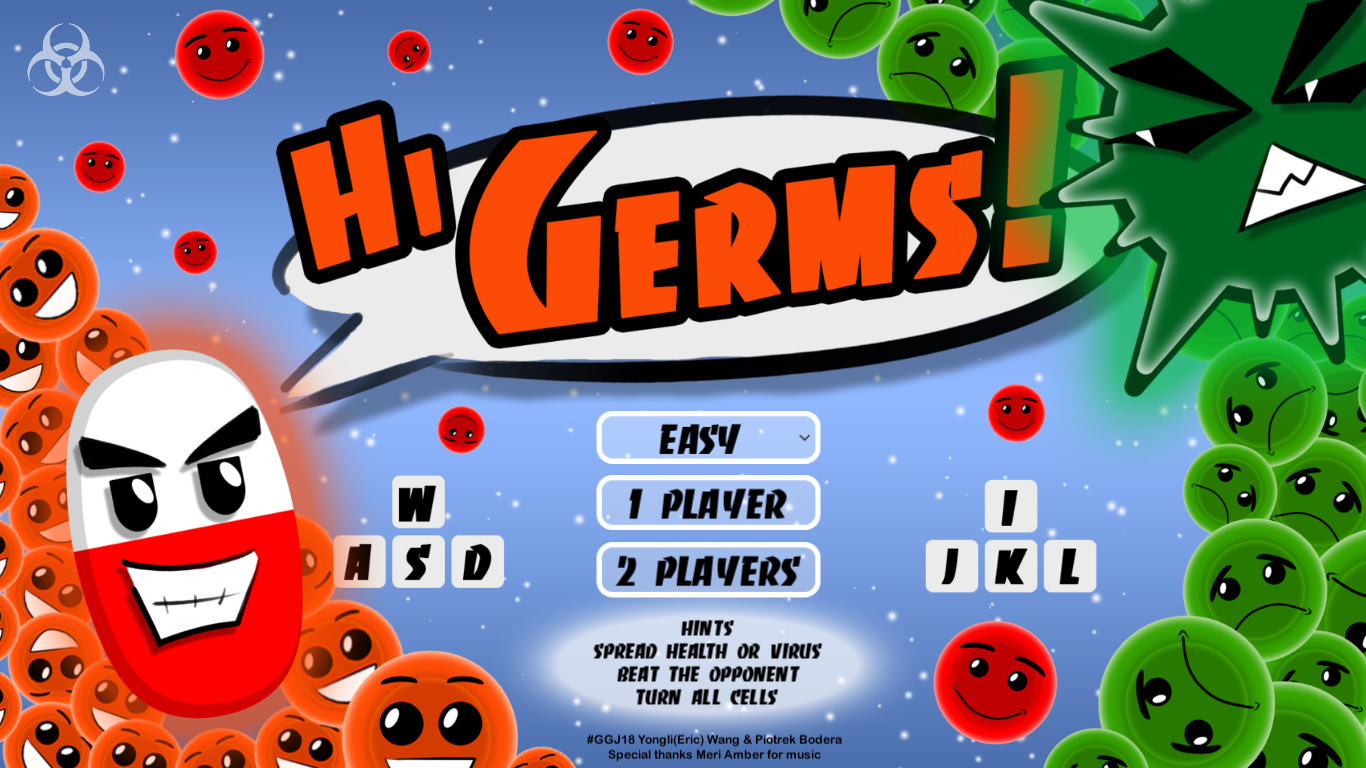 Hi Germs!
The game is about "making friends with germs by affecting each other".
Options for single player and 2 players, more fun playing with friends,
one person control the pill, another control the virus.
Virus win by affecting all healthy blood cells, Pill win by killing virus before it wins.
Pill move: "W""S""A""D" / Virus move: "I""K""J""L" / Exit: "ESC"
"W"/"I" - Forward ; "S"/"K" - Backward; "A"/"J" - Turn Left; "D"/"L" - Turn Right
Created at Global Game Jam 2018 NSI (26-28 Jan) by:
Eric Wang - Game Designer, Programmer
Piotrek Bodera - Artist
Special thanks Meri Amber for music support.
bananabizgames@gmail.com

©BananabizGames