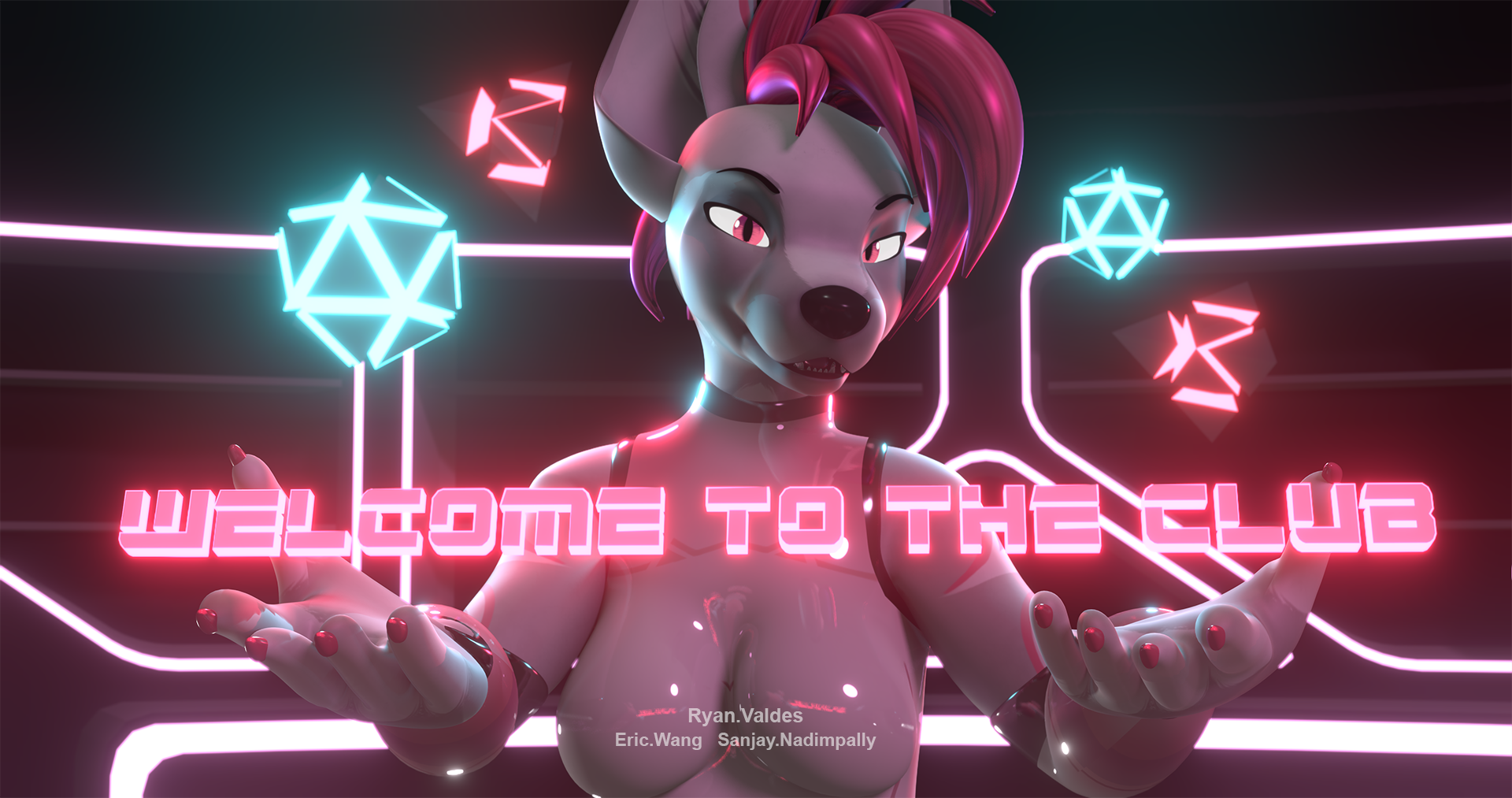 Welcome To The Club
A downloadable game for Windows
Hi , Welcome To The Club!
It's so exciting that we finally finish our first VR game (school project) demo.
This is a VR minigame with loveable furry character and a wide range of content to unlock such as character animations/experiences and possible voice lines to engage the players bond with the character who will either treat you like crap because you suck, or respect you if you're amazing at playing these games.
Mini Games:
Nodes Ninja: smash the musical nodes using your bare fists or the special blade that is provided to you .

Hoops: throw the colour balls into the same colour hoops to get points.
Hit the Bottles: break glass bottles with balls ;).
??? (complete all three on both Easy & Hard mode to unlock)
Finish each minigame under a certain time limit and get enough scores then you will gain respect from the bartender who will grant access to more games and experiences.
Controller Instructions: please see the instruction sheet in the zip file.
This game is meant to let you be sweaty, an alternative to gym. And welcome to leave comments for play-testing feedback or suggestions.
PolyGalleon Studios All rights reserved https://polygalleon.itch.io/
Ryan Valdes - Game Designer, Chief Artist, Music Composer, Copywriter
Eric Wang - Game Designer, Artist (Environment, UI)

Sanjay Nadimpally - Chief Programmer (Unreal Engine)

Other versions download from here - https://polygalleon.itch.io/welcome-to-the-club

Download
Download
WelcomeToTheClub-easy-oculus-demo-201907.zip
459 MB